Ração equilibrada com 61 % carne de frango fresca e salmão, baseada na dieta original do lobo em ambiente natural, com frutos silvestres, raízes, ervas silvestres, sem cereais.
Wolf of Wildernss Blue River tem na sua composição delicioso frango fresco e salmão, muito fáceis de digerir e, no caso do salmão, rico em ácidos gordos essenciais. Frango fresco é do agrado de cães de todas as raças e tamanhos, pelo que garante uma elevada taxa de aceitação.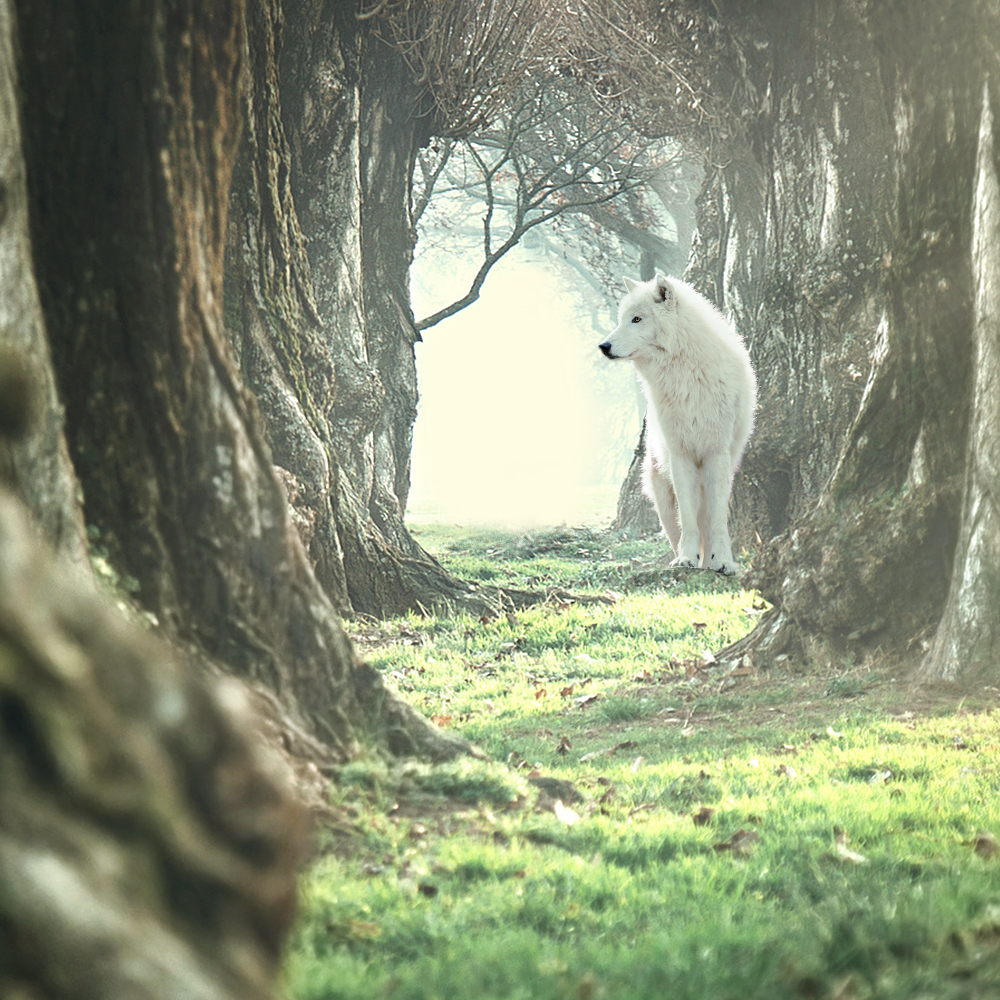 Os nossos cães são membros da família de pleno direito, são-nos leais e acompanham-nos todos os dias para todo o lado e, por isso, nós queremos dar-lhes a melhor nutrição possível. A descendência do lobo faz com que os nossos cães sejam carnívoros e omnívoros, característica que não se tem alterado com a evolução da espécie. Por isso, ao desenvolver a ração Wolf of Wilderness Blue River, o objetivo era seguir o instinto selvagem do lobo e, deste modo, esta receita é orientada pelo princípio de ausência de cereais, tal como acontecia na dieta original do lobo.
A pesquisa sobre os hábitos alimentares naturais dos lobos tem mostrado que a dieta destes é composta principalmente por carne e frutos silvestres, raízes e ervas silvestres, obtidas, por exemplo, através do conteúdo do estômago das suas presas. Uma vez que o lobo, em ambiente natural, ingere poucos hidratos de carbono, a ração Wolf of Wilderness não contém cereais. Para que o seu amigo de quatro patas receba apenas o melhor, a partir de fontes naturais de vitaminas e nutrientes.
A receita adequada de Wolf of Wilderness Blue River contém um mínimo de 61 % de carne e, ainda, frutos silvestres, raízes e ervas silvestres. Para uma excelente taxa de aceitação utiliza-se carne de frango fresca combinada com salmão. Esta receita é especialmente fácil de digerir e rica em valiosas proteínas de origem animal, assim como em ácidos gordos ómega-3.
Como fonte exclusiva e bem tolerada de hidratos de carbono e fibras, Blue River contém batatas. Este ingrediente fornece hidratos de carbono naturais, sem gordura e com oligoelementos essenciais e fibra.
Arandos, bagas de sabugueiro, framboesas e groselhas combinadas com raízes de dente-de-leão e ervas de floresta e das pastagens como o artemisa, hipericão, urtiga, camomila, mil-folhas e tussilago farfara, também fornecem importantes sais minerais e fitoquímicos.
Wolf of Wilderness – selvagem e pura!
Características da ração Wolf of Wilderness Blue River:
Receita 100 % sem cereais
Elevado teor de carne, pelo menos 61%
Grande quantidade de carne fresca (min. 41%) processada para uma excelente aceitação
Refinada com frutos silvestres, raízes e ervas silvestres
Também adequada para cães que sofrem de intolerância aos cereais
Produzida na Alemanha
Sem corantes, conservantes artificiais nem intensificadores de sabor
Deste modo, Wolf of Wilderness garante uma absorção de nutrientes equilibrada e satisfaz os requisitos de uma dieta original e natural.
Alimento completo para cães adultos de todas as raças e tamanhos. Disponível em embalagens de 1 kg, 5 kg e 12 kg.